Beaded with love, Lizbeth's Garden has pretty tassels for your sweetheart on Valentine's Day. 
The tassels in the photograph above come as a set of two tassels, each with a key and a matching heart. Their ribbons come intertwined, but they can be easily separated for a sweet surprise on Valentine's Day. Your matching tassels can go anywhere with you.
Maybe you want to set the scene and decorate your home. A doorknob tassel is the way to go. Try this 
 with red glass hearts.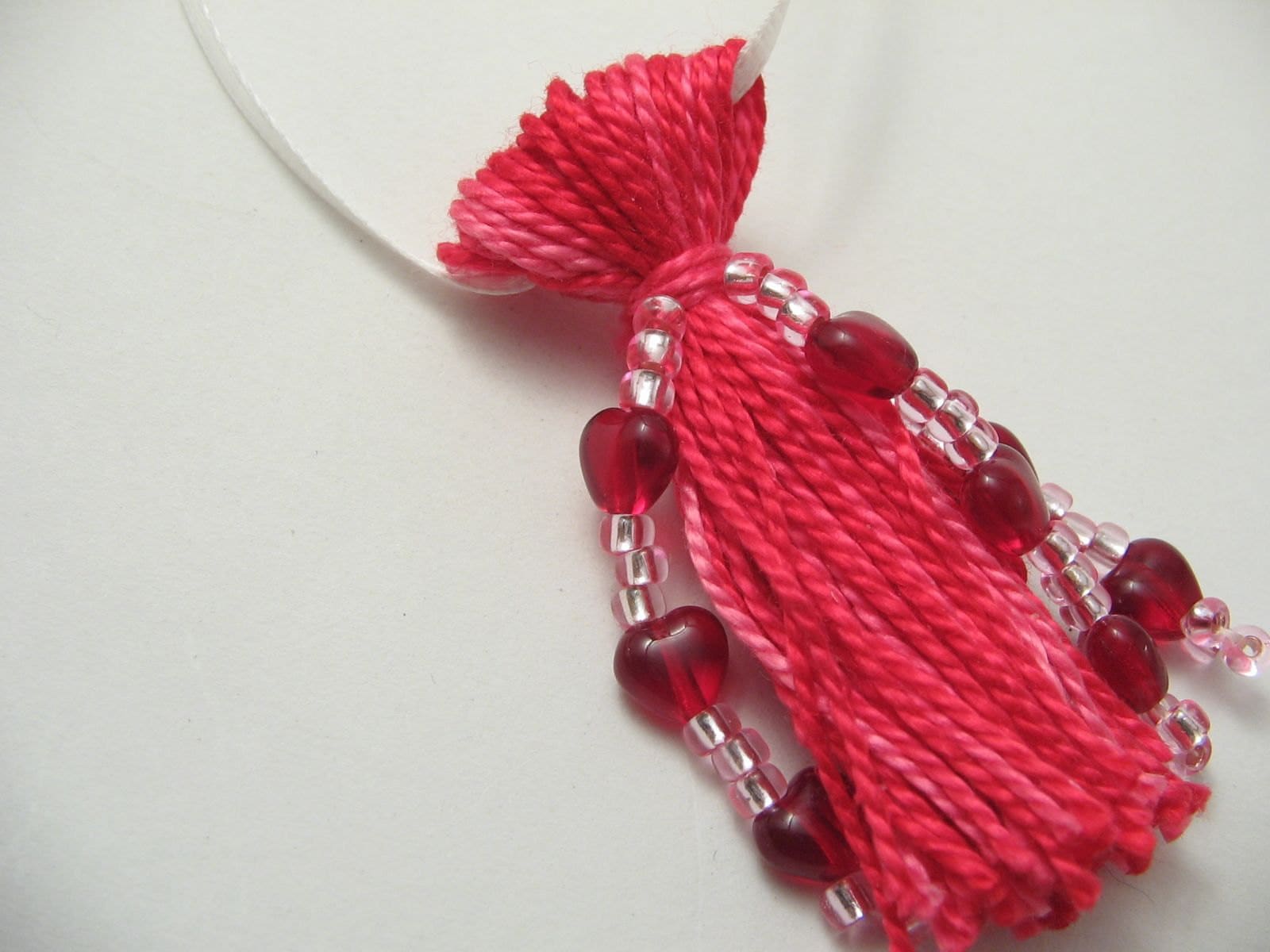 We are adding more tassels to the shop almost every day, so be sure and follow us on Facebook or check the Valentine's Day section of our Etsy shop.